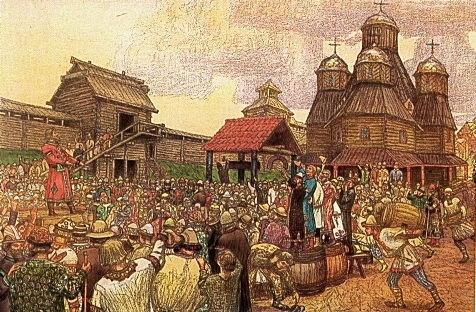 The 15th Undergraduate Research Conference
SLAVIC BAZAAR
Friday, April 20, 2018
The Department of Russian and East European Studies invites applications from students to present a 15-minute paper on any aspect of Russian or Eastern, Central, or Southern European society, history, literature, language, politics, and culture at the annual undergraduate research conference. The best conference paper is awarded the Penn REES Department Essay Prize. Students interested in presenting their research should submit an abstract of their paper, endorsed by the faculty member under whose guidance the paper has been written. Please send abstracts and/or questions to Dr. Mila Nazyrova at nazyrova@sas.upenn.edu by April 2, 2018. (For abstract guidelines refer to the REES Department website or ask your faculty supervisor.) We look forward to hearing about your exciting research projects!
Slavic Bazaar is an annual undergraduate reserch conference organized by the Department of Russian and East European Studies.
For archives of the conference, please click here. You will find information on the conference from 2004 to 2015. 
2016 and  2017 will be added here shortly.
Please return soon!